Welcome to Epona Author Solutions
I am a holistic author coach who helps today's writers tap into their creativity and run free. When you work with me, you'll find more creativity, more clarity, and an understanding of what you want to write and why! You'll be able to ignore the haters, find the publishing path that works for you, and most importantly feel better about your writing. I know how tough it is to be an author these days. After all, I've been published for twenty years. With so many people are telling you what you "should" do, it's hard to do what works best for YOU. I specialize in helping authors forge their own paths so they can let their creativity run wild.
Get Your Free Weekly Mindset Mojo
My Mission Statement
My mission to help independent authors tap into their creativity and run free. The current paradigms of publishing demand more and more production at a high personal cost–which stifles creativity and causes distress. Instead, I help authors find their own path to publish which balances self-care with creativity and provides personal fulfillment.
What does being a holistic author coach mean? It means that I believe success comes when authors are supported as whole individuals. The storms of publishing come from within and without. For the inner author, I'm a certified meditation coach, yoga instructor, EFT-TFT practitioner, and mindset coach. We'll work on what's going on in your mind and heart, so you can get your stories out onto the screen and page, and into the world. For the outer author, I offer services like editing, virtual mailboxes, and website hosting to make the business of being an author just a little easier for you!
Come join me and the herd, as we run free to chase our author goals and make them a reality!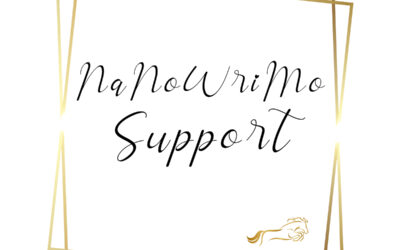 It's the start of a new month, now what? For many of you this month includes NaNoWriMo (National Novel Writing Month), where you'll aim to write 50,000 words in 30 days. For others, it's just a regular writing month as you strive to reach your goals. Either way,...